We drive fundamental change for the evolution of any organization having technology as a key enabler. As recent years have highlighted an unprecedented disruption for the industry, thus shaping an unpredictable future, we place our focus on redefining value, uncovering new opportunities, reestablishing efficiencies and introducing controls. Our consultancy services are instrumental in accelerating change and enabling sustainable growth for our customers.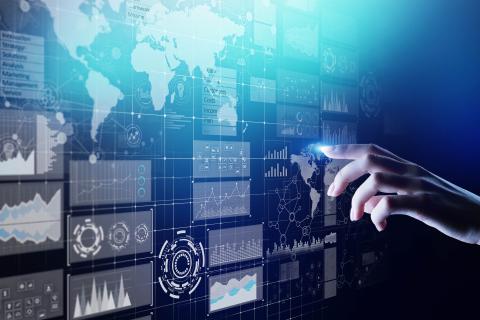 Innovate | Grow | Transform
DataKnights Digital Strategy consulting services enable the business to develop organically while executing highly effective Digital Strategy plans and programs that will help reach the business objectives and strategic goals of any organization.

Our team consists of technology enthusiasts and knowledgeable industry experts, who will strive to help developing a complete digital strategy and focus on specific areas of concern for the business of any organization.

At DataKnights, we will:
• Take a seat at the table alongside you
• Understand business and industry needs in the digital landscape
• Identify key objectives and desired outcomes
• Recommend targeted actions to achieve your goals
• Set metrics and proof of value
• Shape and define priorities in your business journey

We will support you through your Digital Roadmap journey which includes:
• Assesment
• Design
• Implementation
• Monitoring

Digital Projects Management
Through our expertise, knowledge and project management services, DataKnights has become a contractor of choice for project management office services, by specializing in managing and delivering digital projects with outstanding results and performance that meet cost, time and quality targets for organizations.
Our team will undertake the highly critical role of Project Manager or PMO for digital projects and see through their execution from the initiation phase to their completion with quality, precision and efficiency always in mind.

Initiation I Planning I Execution I Completion

We achieve lowering project costs while elevating the level of quality of results by:
• Utilizing our deep knowledge of PM processes and best practices
• Applying our expertise in project management principles and methodologies at any given situation
• Managing stakeholder relationships and expectations
• Establishing governance procedures, standard reports, metrics and templates
• Creating breakdown procedures that identify work phases, deliverables and activities
• Providing accurate and reliable information and project status to ensure everyone involved remains aligned, thus allowing stakeholders to determine the best decisions at the appropriate time

These are the benefits expected from our services:
• Achieve the intended value and outcome of your projects
• On-time and on-budget completion
• Rationalized and optimized processes and usage of resources
• Effective communication based on awareness and visibility
• Quality assurance
• Transparency throughout the project lifecycle
At DataKnights, gathering system requirements to design, build and integrate critical systems is at the core of our practices.
Our Business Analysis services will provide any organization with the tools and discipline required to identify the critical business needs, determine specific solutions to arising problems and meet the current and future goals. Through a comprehensive business analysis process, our team will uncover new opportunities to accelerate processes, remove excessive and time-consuming activities, increase efficiency, reveal any foreseeable risks and address bottlenecks to present fresh opportunities for growth.
We will remain at your disposal to cooperate organically in gathering, analyzing, communicating and validating requirements needed to develop your business processes, policies and information systems. Through an in-depth understanding of your business needs, the necessary solution requirements to match all stakeholders involved, the processing of information and technology solutions used, we can provide your organization with a meticulous and methodical business analysis.

Our deeply efficient approach that can lead your organization to success includes:
• Facilitating workshops with client team and business end- users to uncover business needs and system/product objectives
• Identifying procedures and processes that require further attention
• Analyzing and transforming them into system requirements
• Designing functional solutions
• Providing a roadmap for effective strategy implementation
• Offering support during implementation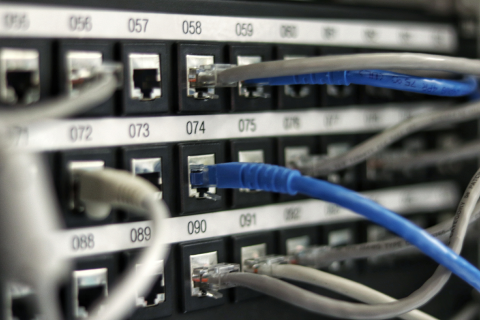 As technology remains a key enabler to the digital strategy and evolution of organizations, the IT environment plays a key role in a company's ability to reach its business objectives.
Our comprehensive and extensive approach to Information Technology Assessment provides our customers with an in-depth evaluation and a thorough insight of their own IT environment, thus enabling them to develop and improve.
We offer evaluation of an organization's current IT system, infrastructure, employees and processes, while also identifying opportunities for cost savings, assessing risks and outlining scenarios for future systems and improvements.

AS-IS STATE
Our team of experts offers evaluation of current IT environments, including infrastructure, systems, software, employees and processes, in order to gain a rigorous understanding of its state. We first institute an assessment of the existing IT systems and infrastructure, then proceed with an IT organization review and conclude with a thorough IT process evaluation.

ANALYSIS
We analyse the technology solutions you have in place and evaluate their impact on business functions, (assess your business requirements and consider best practices, new technology architectures and cost and service benchmarks).
We identify your IT strengths, weaknesses and risks and highlight the areas and opportunities to grow and improve.
We offer analysis on existing technology solutions and evaluate their impact on business functions, in order to make an efficient assessment on the requirements while considering best practices, new technology architectures, cost and service benchmarks. We identify your IT strengths, weaknesses and risks, as well as highlight the areas of opportunities for growth and improvement.

TO-BE STATE ROADMAP
As a final step, we provide the development of a comprehensive roadmap with specific and actionable recommendations that will enable improved IT efficiency, reduce business risks and capture cost savings that will lead to a more productive and functional environment.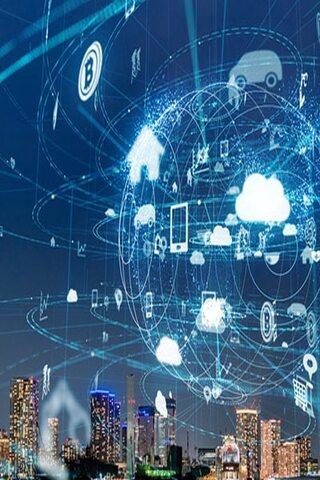 Vendor & Platform Selection
Through a customer-centered and vendor-agnostic approach, we offer resilient guidance and advice that will lead to the best possible selection of digital solutions, by putting into work our deep knowledge of technology, analytical approach and insight of your business.
Our Vendor & Platform Selection services assists you in handling the selection of the best possible new vendor or platform by:

Clarifying your Business Case & Requirements

• Conduct discovery meetings and workshops with all project stakeholders to analyze business processes and identify key issues that need to be addressed
• Define the requirements that best reflect the envisioned end-state, functional needs and technical considerations

Evaluating your Options

• Recommend suitable solutions tailored to your needs through market research, our awareness of the market and understanding of technology solutions
• Execute and manage the RFI and RFP processes from the screening and solicitation of vendors, to organizing presentations
• Facilitate workshops and the submission of proposals and quotations

Selecting the Right Solution

• Offer support and guidance through the Tender Evaluation and Selection process by assessing quotations, assisting on the selection criteria and providing recommendations
• Offer support during negotiations and final selection to achieve the best value-for-money results

Our consultancy services do not end with vendor selection. We can further proceed with our engagement with our project management governance and excellent quality assurance services by implementing the chosen system employing our outsourcing governance framework.
Quality Assurance & Testing
We ensure that the end-product fully reflects the needs of your organization and aligns with your long-term objectives.
Our Quality Assurance (QA) and User Acceptance Testing (UAT) services ensures the development of the necessary acceptance criteria/scenarios and user acceptance tests with transparent pass/fail definitions, in order to ensure that the outcome of the service/product will align with your business requirements and delivers the expected quality.
Our Quality Assurance activities will strive to turn your investment into a success, have your consumers fully embrace it and ensure your ROI gets delivered much faster.

• Evaluate functional and performance requirements
• Create appropriate and necessary test scenarios
• Execute testing and provide results, feedback and recommendations for improvement
• Re-test for quality assurance