DataKnights offers specialized data privacy services to any organization. We design tailor-made privacy frameworks despite the complexity and size of your organization. We define all actions that need to be in place, and we help embrace a governance model on data processing. We guide organizations to navigate the legal and regulatory complexities of data protection regulations with minimal operational burden.
Technology challenges are also addressed, offering a complete legal – business – technical approach.

Data security and privacy risks are becoming more prominent for any organization today. We engage our experienced data privacy consultants to design and implement the organizational, technical and functional changes required to comply with the Regulation, with the minimum disruption to your organization, efficiently and cost-effectively.
We essentially introduce a Governance Program for protecting personal data holistically, designed to approach GDPR requirements. We map the current situation (Discovery) of the Organisation's data processing status using GDPR-approved tools such as the Record of Processing Activities (RoPA), and we identify the organizational and functional areas that need to be improved. We then design a custom-made Compliance program which may contain the introduction of procedures and policies, as well the identification of specific actions required for GDPR compliance. Our GDPR Compliance engagement may include:
• Mapping of the existing GDPR status
• Preparation of the Record of Processing Activities
• Identification of legal basis of all processing activities
• Identification of gaps
• Preparation of Policies and Procedures
• Preparation of the Organisation's Privacy Statement
• Preparation and amendments of contracts and agreements
• Preparation and/or amendments of consent statements
• Key staff awareness and trainings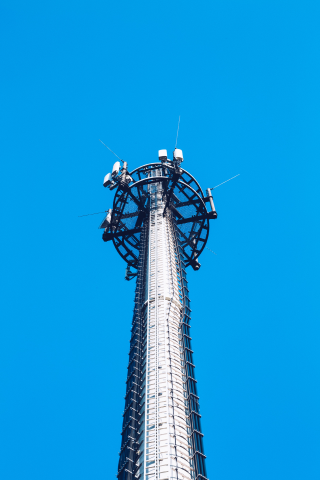 Auditing the efficiency of the measures taken for data privacy is part of the requirements of GDPR. Our team of experts performs an objective analysis of how GDPR is applied in your Organisation.

The benefits an organization gain from a GDPR Compliance Audit:
• Documented assessment that the Organisation meets GDPR requirements
• Improved and optimized policies and procedures related to the protection of personal data.
• Protection against penalties for breaching GDPR rules
The Data Protection Officer as a Service (DPOaaS) offers your Organisation a cost-effective and practical complete solution for fulfilling your requirements under the GDPR. We commit to undertaking on your behalf one of the major challenges of the GDPR: The appointment of a Data Protection Officer (DPO) to monitor, execute and report data processing in accordance with the legislation. The DPO is responsible for both the organization's GDPR compliance, as well as liaising with the Competent Authorities, and acts as the Single Point of contact with the National Data Protection Authorities.
Under the DPOaaS:
• Review and Supervision of your GDPR compliance and the adherence to the predefined Policies and Procedures
• Deliver Additional Hands-on Support for the Organisation, where and when needed
• Maintain and Update the Record of Processing Activities (RoPA)
• Manage the Incident Notification Process and support the management on Data Breaches with respect to response, notifications, communications, and advice on corrective actions necessary to prevent losses, regulatory complications, and reputation impact.
• Provide adequate advice for the need of a Data Privacy Impact Assessment
• Suggest the appropriate technical and organisational measures to mitigate identified GDPR-related risks
• Inform and advise about issues that arise regarding Personal Data.
• Deliver annual trainings to the Organisation's personnel on GDPR awareness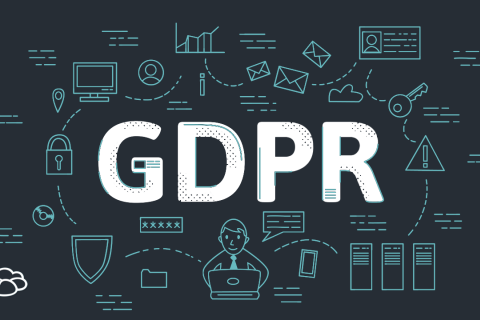 Your Organisation may have already appointed an internal Data Protection Officer (DPO). We offer our services to your DPO, where our team of experts may provide additional support on organizational, legal, technical, and confidential matters related to your GDPR compliance.
We provide additional support to your DPO to manage the GDPR Compliance tasks and provide adequate support to any matters that may arise for maintaining GDPR Compliance.

Data Privacy Impact Assessments (DPIAs)
We undertake the execution of Data Privacy Impact Assessment (DPIA) for your Organisation. The DPIA helps the organization to identify and minimize risks relating to the processing of personal data. Article 35 of the GDPR requires organisations to carry out a DPIA when data processing(s) is likely to result in a high risk to data subjects. This essentially applies if your organization plans to:
Process special category of personal data such as sensitive and/or criminal offense data on a large scale
Use systematic and extensive profiling
Systematically monitor publicly accessible places on a large scale.

DataKnights uses a proven methodology to approach the subject matter. The DPIA report details the data protection risks identified and prioritizes mitigation actions according to severity, including a statement of the likely impact on the rights of individuals should those risks occur, and recommends appropriate controls to mitigate the risks and reduce them to an acceptable level.

GDPR Awareness Sessions

The GDPR requires the people that process personal data to be adequately trained on data privacy matters. Article 39 of the Regulation states that one of the Data Protection Officer (DPO) tasks is "awareness raising, and training of staff involved in the processing operations."
We provide training sessions on data privacy awareness for any Organisation. Awareness sessions include the importance of data privacy, a brief introduction to the GDPR and to the local legislation. We cover specific use – cases applicable and relevant to your Organisation. We also cover the principles of GDPR and present the applied governance needed for data privacy.

GDPR Representative as a Service

As per Article 27 of the GDPR, any entity not established in the European Union (or Adequacy Zone) needs to appoint a representative. The representative's role is to ensure that your Organisation complies with the GDPR by enabling communication with individuals and data protection authorities.
We provide GDPR Representative as a Service for any Controller or Processor not established in the European Union. Our extensive expertise guaranties your excellent representation for any GDPR related matters. Our team of experts may represent your Organisation fulfilling any obligations.

ISO 37001 - Anti-bribery management systems

We at DataKnights, using the latest regulations, regulatory guidance, and best practices, provide concrete, practical, and pragmatic recommendations to ensure your Organisation meets or even exceeds regulation and legal expectations. Our structured approach helps your Organisation build trust and transparency, managing risks and safeguarding your company's reputation.
We provide services of the Standard implementation, documentation, gap analysis, Compliance Audit, templates services to any Organisation that wishes to be certified under the anti-bribery standard.